A Closer Look – Hardware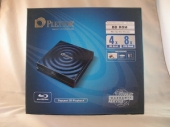 Plextor has chosen to go with a 'ripple' theme, and this extends to the packaging. Aside from that, the packaging is very straightforward. The lack of posted write speeds is deliberate, this is a read-only drive. Those interested in portable Blu-Ray are as yet out of luck; Plextor doesn't offer an external drive with BD-R write support.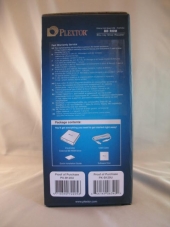 On the side, we see a quick blurb about the warranty in a dozen or so languages, along with a handy list of contents.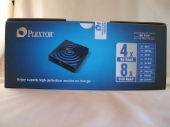 On the lid, we get another product photo, along with a more thorough breakdown of the maximum read speeds for each of the various supported types of media.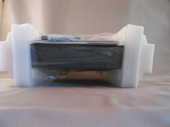 Opening the box up, we see that the drive is firmly embedded in a pair of foam caps. No other shock mounting is provided, but this should be sufficient for all but the worst shipping methods.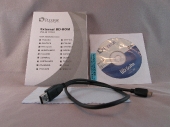 Accompanying the drive is a pretty basic set of accessories. Aside from the expected manual, software disc and USB cable, Plextor has provided a microfiber cloth, presumably for cleaning off dirty discs.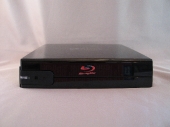 Looking at the front of the drive, the reflectiveness of the drive's exterior is apparent. There is only one button on the front, which is used to stop the disc and open the clamshell cover.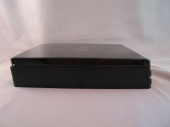 On the sides of the drive, Plextor has opted for matte black plastic. Otherwise, not much of note here.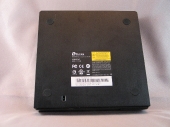 Flipping the drive up, we see that the bottom is lifted up by a quartet of rubber feet at the corners. That switch towards the front of the drive serves as a manual release for the drive lid, in case you need to take the disc out while the drive is disconnected.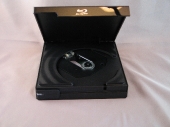 Opening the drive up, we see that Plextor has continued the ripple theme even here. The off-center mounting of the drive spindle is unusual, but probably a concession to the necessity of the bulkier dual-laser mechanism.