Sennheiser CES 2014 Coverage
Continuing the coverage of CES 2014, Sennheiser has provided us quite a great look into their new and innovating style of headphones, in and on the ear, a headset, for you gamers, and Bluetooth headset for the on the go business people.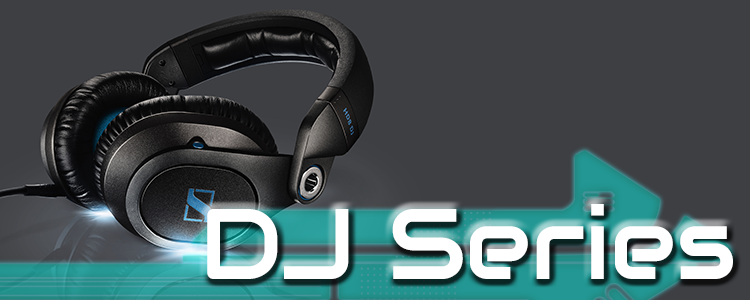 ————

Whether creating music or moving crowds: The three new headphones deliver excellent, dynamic sound reproduction with the highest levels of external noise attenuation. The durable materials, exceptional build-quality and unrivaled product support make these the headphones of choice for professionals.
Designed for the most demanding users and punishing pro environments, they have been developed in conjunction with some of the world's top DJs, among them Bob Sinclar, Luciano, Andy Baxter, Missill and Davina. Naturally, the best sound quality tops their list of demands: the new headphones deliver excellent, dynamic sound reproduction, inspired by the legendary HD 25.
The HD8 DJ is dedicated to the needs of professional DJs with truly excellent sound reproduction, while the HD7 DJ offers an engaging, dynamic sound that's perfect for playing live. Both delivering a mid-low end emphasis, the sound remains tight and never overwhelms, with clarity retained in the high frequencies. Meanwhile, the HD6 MIX, a model aimed primarily at studio-based music creation, delivers a balanced, accurate sound for mixing and monitoring work. 

 The DJ headphone range is built for complete user comfort for hours at the decks, in the studio or performing. The elliptical shape of the ear cups also avoids pinching the ears and is enhanced by interchangeable ear pads for comfortable listening during long periods of use. For hassle-free one-ear monitoring, both DJ models feature swiveling ear cups with up to 210 of movement and three different wearing positions. With both coiled and straight 3m high-performance cables included that can connect to either ear cup, these headphones can adapt to suit any individual preference. A bayonet twist lock makes for secure connection to the headphones.
 All three models are built to withstand the rigors of daily studio work and a life on the road. Sennheiser has engineered the range from durable, high-quality materials to take even the roughest everyday professional use, proven through rigorous and extended quality tests. And when the life on the road pushes the limits too far, Sennheiser's new headphones offer replaceable parts and a peerless commitment to customer service with at least five years' parts availability guarantee even after end-of-life, and global support for quick replacements, wherever the work takes you.