So You Just Bought a New Computer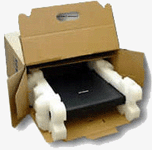 Perhaps you spent hours combing through specs and reviews of various computers and finally ordered, or you walked in to your local PC store and bought that new computer off the shelf.  Now after driving to the store or waiting for the delivery guy to show up at your house, you finally cut the packing tape and open the box of your new laptop/desktop computer.  You shove the plastic bags and paper back into the cardboard box, plug it all in, and press the power button.  Now you wait as the software routine created by the manufacturer progresses across the screen loading all that extra software on to your new computer.  Some people will tell you forget the pre-loaded operating system, grab an installation CD of your favorite Windows version or Linux distro and load a fresh, clean install of the operation system. For some this is an option.  But why? You just spent a decent amount of cash for a new computer.  Let me show you some simple tools to de-clutter that pre-loaded software and make that new computer fresh & clean.  I will also suggest the best tools and utilities every computer should have installed from day 1.

PC Decrapifier
This is a great tool for the newly unboxed computer.  It will remove most of the common pre-loaded software that 99% of users do not need or want.  Sometimes it just too much hassle going into add/remove programs and rebooting 20 times just to remove junk. Warning: PC Decrapifier is designed to be run on a computer before you start to use the machine, aka just out of the box.  Basically the designers of PC Decrapifier have provided an easy step-by-step tool that will detect and remove common bloatware quickly and without hundreds of mouse clicks and restarts.  It will remove programs such as AOL, BigFix, Wild Tangent, and browser toolbars with very little effort by you. For a complete list of software that this tool will remove, click here.  To download PC Decrapifier visit this site.