3015+ Usage
There's always an outlet around, at least if you live in a modern society. This provides us the ability to interact with the technology everyday, so it seems appropriate to use this piece of detail to conveniently charge mobile devices, especially one that's sole purpose is to charge a device!
With the Ventev 3015+ around i was able to fulfill a 14 hour work day without needing to leave my phone near a wall and hope one of my coworkers doesn't hide my phone… again. With a short USB meant for charging the phone and battery stayed in my jacket pocket. This brick also comes with a LED indicator with a power button while held begins to charge the device connected via said USB.  The Capacity in my opinion (for the full price) is a bit low, only 3000 mAh which provides a measly 34% battery charge to my Dell Venue 8 7000 series… however my small devices like my Pebble Watch, Monster Bluetooth headphones, and Lumia 635 can all charge on the brick with 100% capacity.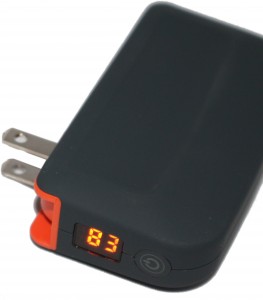 The best part is that with my Pebble with a weeks battery life I forget to leave it to charge. The watch charges 100% with 86% left, my Nokia Lumia 635 (I'm diagnosed with BCCD, Battery Charge Compulsive Disorder) with around 25% left in the battery in about 2 and a half hours, the wall charge does charge in about 2 hours flat, an efficiency cut of about 25%. The charger itself fills its on board battery in about an hour and a half. Now if only I can plug something into the back of my head to sleep for me. Generally speaking with my BCCD I have about 4 days of charge limbo.
So. What about the hardware specs?