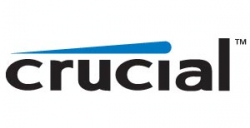 Test Rig
6GB Crucial Ballistix RAM
Windows 7 x64
CPU-Z
Using CPU-Z we can see the timings of the RAM (9-10-9-28) as well as the current frequency. In the CPU tab we can also see that we had to overclock the CPU from its base frequency of 2.67 GHz.
MemTach
MemTach is a thoroughly exhausting benchmark that provides more information than you would ever need. From the data, we can extract that our RAM's average memset is 10031.3 MB/sec and memcpy is 8528.6 MB/sec. The entire benchmark took 11.08 seconds to run. Memset and memcpy are functions from the C programming language that are used to set the contents of a block of memory and copy the contents of a block of memory to another block, respectively. This is significant as a number of real world programs are written in C (less recently than in the past), so this can give a real world indication of performance in some apps. This is really good performance on Crucial's part.
Sisoft Sandra
| | | | |
| --- | --- | --- | --- |
| | | | |
| | Cache Bandwidth | Memory Latency | |
We can see that the Ballistix kit consistently scores in the top place in Sisoft's tests. Keep in mind that this is with it not even running at its base clock speed. The performance is really good, but it is disappointing that the RAM has so much more to give, but the system just can't grasp it.
| | | |
| --- | --- | --- |
| | | |
| | Memory Bandwidth | |
PerformanceTest 7.0
PerformanceTest provides an all in one benchmark for testing a system. Today we look at the memory portion of the test. The score is excellent and shows just how fast this kit is.