My Kronoz ZeSplash Prototype Review
The best made watches have been created in, you guessed it, Switzerland. So how about a smartwatch?

My Kronoz was founded back in 2012 and is a Swiss-based company that manufactures, designs and develops products that enhances the increased mobile, connected and digital lifestyles of today. In April 2013 they released their first two smartwatches; ZeBracelet and ZeWatch. This company is still in its early years, but so far from what I've seen, they have some pretty amazing stuff. In this review I will be discussing a prototype that hasn't been mentioned as of yet on their website, but was on display at CES 2014. I introduce to you, ZeSplash.

**Please be advice, this product is still in the early stages, which means lots of bugs and fixes SHOULD be added to the end product.**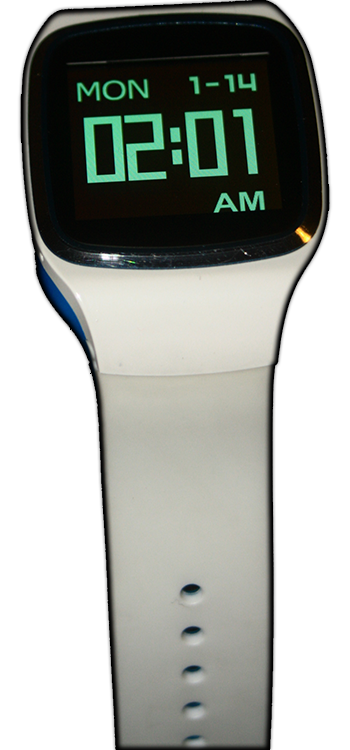 ZeSplash Specs.

Bluetooth Version : V2.1
Talk time : 4 hours
Standby Time : 120 hours
Battery Type : Li-ion 300mAh
Size : 12*41*64.5mm
Weight : 49.4g
Capacitive touchscreen : 240*240 "1.54 pixels
Memory : 256 Mb
Video Format : AVI/MP3/4GP
Photo Format : jpg/gif/bmp
USB Connection : 5pin USB 1.1
Other Functions:

Microphone
Speaker
Dialer
Anti-lost function
Voice Recorder
Pedometer
Phonebook : 1000 contacts
SMS/Gmail/Calender notifications

Android 2.3 and Above. IOS4 and Above.
ZeSplash is an innovative smartwatch that keeps you connected to your phone via Bluetooth. With its colorful touchscreen, integrated microphone and speaker, ZesSplash acts as a wireless dialer, allowing users to handle calls directly from their wrists!